As I go through the Startup Institute program, the one thing that comes up over and over again is that we all have unique backgrounds and skills that can be applied in the new career path we've chosen (in my case, marketing).
So here's my story, career-wise:
I was in children's publishing for a year, helping to publish books for ages 3-18. (Well, over a year if you count the NYU classes in publishing I took before that.)
I loved working on books for younger readers, as middle grade (audience ages 9-12) and some YA (young adult, ages 12-18) books were so formative for me in my childhood. Like not just Harry Potter, but also books ranging from the popular Percy Jackson series to the lesser-known Theatre Illuminata trilogy.
The thing is, I wasn't in marketing. I wasn't even in editorial, which is the most popular position in publishing. I was in managing editorial – the proofreading and formatting of the book, dealing with production materials. This is very behind-the-scenes, very unsung work, but all too necessary.
And because managing editorial is basically the hub connecting the editors and designers and marketers, I feel that, while I wasn't in marketing directly, my publishing experience did teach me quite a bit about it.
So here are four things I learned from children's books, and from working on them:
1. All In the Presentation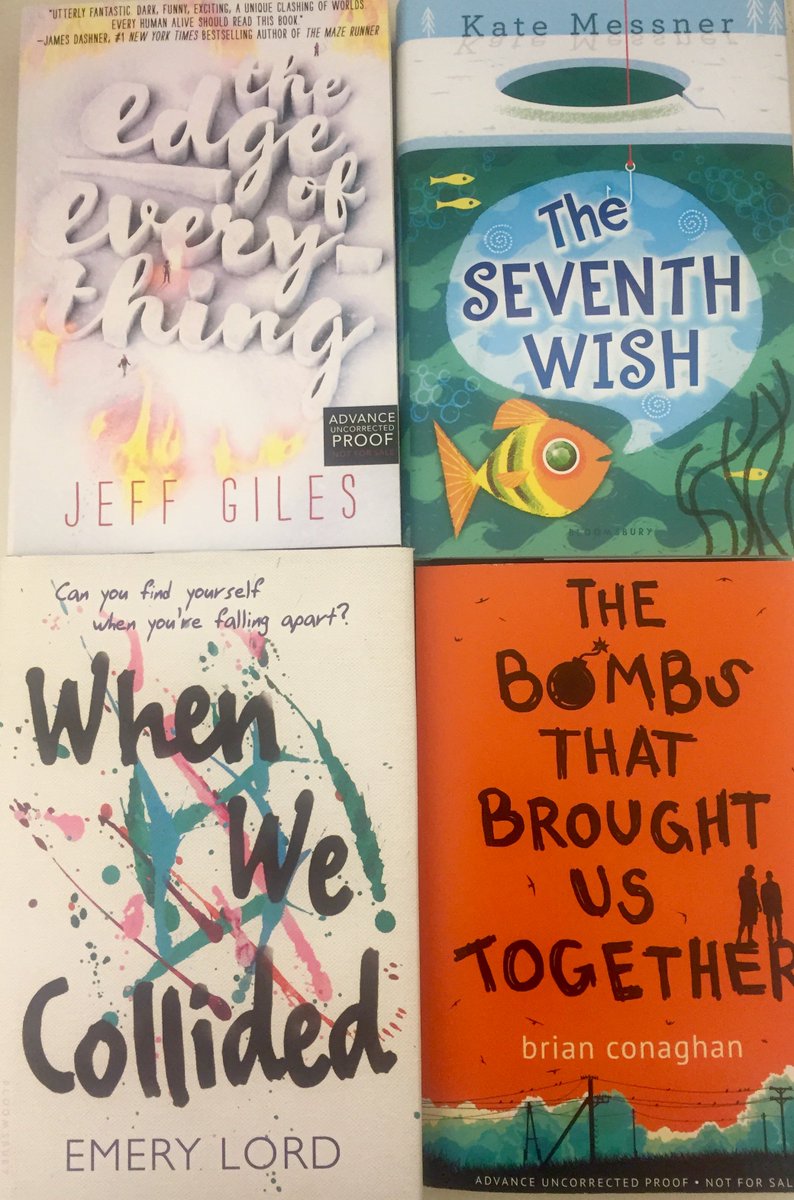 They say don't judge a book by its cover. And you shouldn't, neither literally or figuratively.
But when you have a book cover that just gets what the book is about, that suggests plot, tone, and is gorgeous to boot, you can't help but wander over, pick it up, and see what it's about.
Keep in mind that book covers are a conscious effort to bring the right audience toward the book, walking the line between emulating similar books in the category and having that little something extra, something all its own.
So in presenting yourself or your product, you need a visual element that attracts the right people – the ones who'll most appreciate what you have to offer. A clean and classy website, business card, or a decent brand logo, are just some of the ways to do so.
2. Hook from the Beginning

"What is the book about?"
This is the first question that pops up the mind of every editor, marketer, and consumer as they look at a book. And the author needs to deliver, fast. He or she can't afford to ramble on and not get to the point of the story until chapter two. By then, a prospective reader will probably be gone. Especially if it's a children's book.
So the author and editor have to be upfront right from the summary and the first page of the manuscript – who is the main character? What makes the book unique? What's going to happen next?
So, as a marketer, you need a "plot summary" – an elevator pitch – that will grab attention and spark conversation, make the listener want to know more. Like a good book, you may have pages and pages of relevant history and value to offer. But if you can't state your purpose quickly and clearly, it looks like you don't even know what it is.
3. Consistency

A big part of what I used to do was review proofreads. So I would look through a marked up manuscript and check things like:
Was spelling and grammar consistent with Merriam Webster and Chicago Manual of Style?
Were the terms unique to this book, like locations and character names, spelled the same throughout?
Did the facts and plot progression make sense?
This stuff seems pretty minuscule, but consistency is important. A consistent quality of product says a lot about a publisher; consistent plot and spelling make the reader feel stable, and keep suspension of disbelief in check.
It's hard enough to win a readership, so, while an author shouldn't pander to fans, remember that reading is an exchange between writer and reader. So if the readers feel betrayed by a random plot twist or plot hole that does a disservice to what brought them to the story in the first place… well… there will be bad reviews.
And ranting on the internet.
And possible hate-tweets.
So, consistency and being true to oneself is important in any brand, business. or movement. If you stay consistent in your message and values, right down to the details, you will keep your consumers' trust.
4. Solve problems
What I've always liked about children's books, a little more than adult books, is their plot-driven nature.
Where adult books often explore the depths of topics without necessarily needing a straightforward resolution, children's books thrive on a good, solid plot, centered around characters solving a problem. Whether that be saving the kingdom/world/universe, or just trying to connect with family, there is a goal in mind driving the characters.
Marketing really works – or should work – in a similar fashion. A marketer is given a problem to solve, either by a company or by society, and this goal drives the work they put out.
Also, authors themselves can be marketers, giving awareness to certain problems. Some of my favorite books that I've worked on were ones that explored problems like grief, anxiety, bipolar disorder, depression, addiction, and abusive relationships (yes, these were all in books for middle grade and young adult audiences).
Especially for young readers, such books promote empathy and understanding for those who haven't dealt with such issues, and a sense of belonging for those that have.
So solving, or at least exploring possible solutions to problems, should be an essential part to a marketing career.
---
So please let me know – what are your favorite book covers and opening lines? Was there a time that a book's cover or opening drove you away? How would you come up with your "plot summary"?
SaveSave